Fosroc

Proofex Engage Waterproofing System Now BRANZ Appraised
4th March 2019
Fosroc's unique, fully bonded, waterproofing membrane system for below ground structures, Proofex Engage, has received BRANZ Appraisal – Certificate 1035 (2018).
For below-ground structures where the exterior face of the structural concrete is inaccessible, the waterproofing must be applied prior to pouring the concrete. Conventional systems are either loose-laid or self-adhering to the substrate not the structural concrete, this means there is no seal between the waterproofing and the structural concrete which can lead to water travelling between the waterproofing and the structure from any leakages that may occur. BS8102:2009 highlights this problem and recommends that a fully-bonded pre-applied waterproofing system be used to mitigate this risk. A similar problem occurs where ground settlement takes place.
Fosroc have developed an innovative system, Proofex Engage, which incorporates a unique cell mesh that mechanically bonds to freshly placed concrete, giving a tenacious waterproof seal, preventing water migration even if ground settlement occurs. It is installed rapidly with no need for blinding concrete, priming or protection and can be trafficked immediately after application. It is also gas resistant, highly durable and is unaffected by contaminants within the ground. Quality is assured through BBA and EN13967:2004 and the system is suitable for use in accordance with BS8102:2009 Grades 1, 2 and 3.
Its primary benefits include:
Rapid Installation – no blinding concrete or protection required
Assured watertight integrity in the event of ground settlement
No water tracking
Easy jointing compatible full range of ancillaries
Integrity assured at pile caps
Protects structure against ground contaminants
Long term watertight durability with 100 year design life
Typical applicaitons for Proofex Engage include: 
Single-sided formwork concrete walls
Double-sided formwork concrete walls
Pile caps
Lift pits
Pipe penetrations
Expansion and construction joints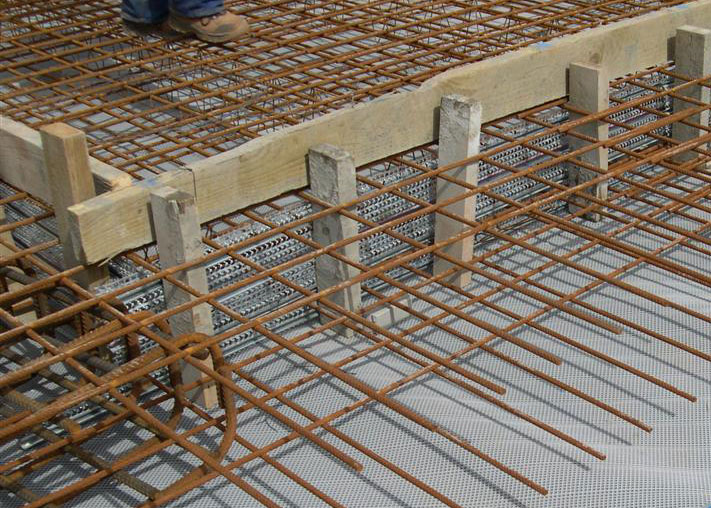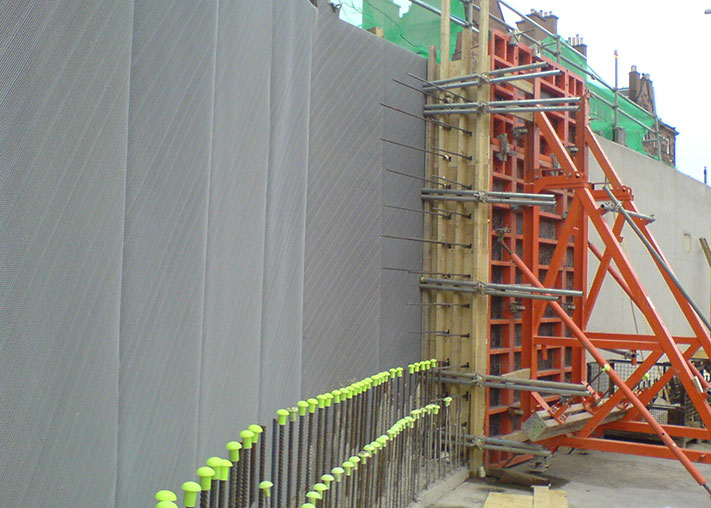 To access product information, including the TDS and SDS, visit the Proofex Engage product page by clicking here.
The Branz Appraisal for Proofex Engage can be found here.
If you would like additional information, please contact us on 0800 657 156.
X
Privacy Collection Statement
Concrete Plus Limited (NZBN 9429033691282) ("Concrete Plus") is a is a wholly owned subsidiary of DuluxGroup Limited. The terms "we", "us", "our" refer to the company and any of our affiliated companies.
Your privacy is important to us: Concrete Plus will use the information you submit and may disclose it to third parties to respond to your enquiry. Concrete Plus (and its marketing and communications agencies on its behalf) may also use your name and contact details to send you information for these purposes. Concrete Plus may disclose the information to contractors, market research organisations, marketing and communications agencies and related bodies corporate for this purpose. If you do not provide the personal information requested, we will not be able to fulfil your request. We may also exchange your personal information with other related companies and our service providers, such as delivery companies and technology providers.
Please refer to our Privacy Policy, available on our website (www.concreteplus.co.nz/privacy-policy/) or on request. It contains further details about: (i) the personal information we collect; (ii) what we do with it; (iii) where we send it; (iv) how you can access and correct it; (v) how you can lodge a privacy complaint regarding the handling of your personal information; (vi) how we handle those complaints; (vii) online privacy; and (viii) the types of service providers we use.
If you have any questions regarding the way Concrete Plus handles your personal information or wish to seek access to, or correct, personal information we hold about you, please contact our Privacy Officer via privacy@duluxgroup.com.au or call +613 9263 5678.